Horse Boarding - CURRENTLY NO SPACES AVAILABLE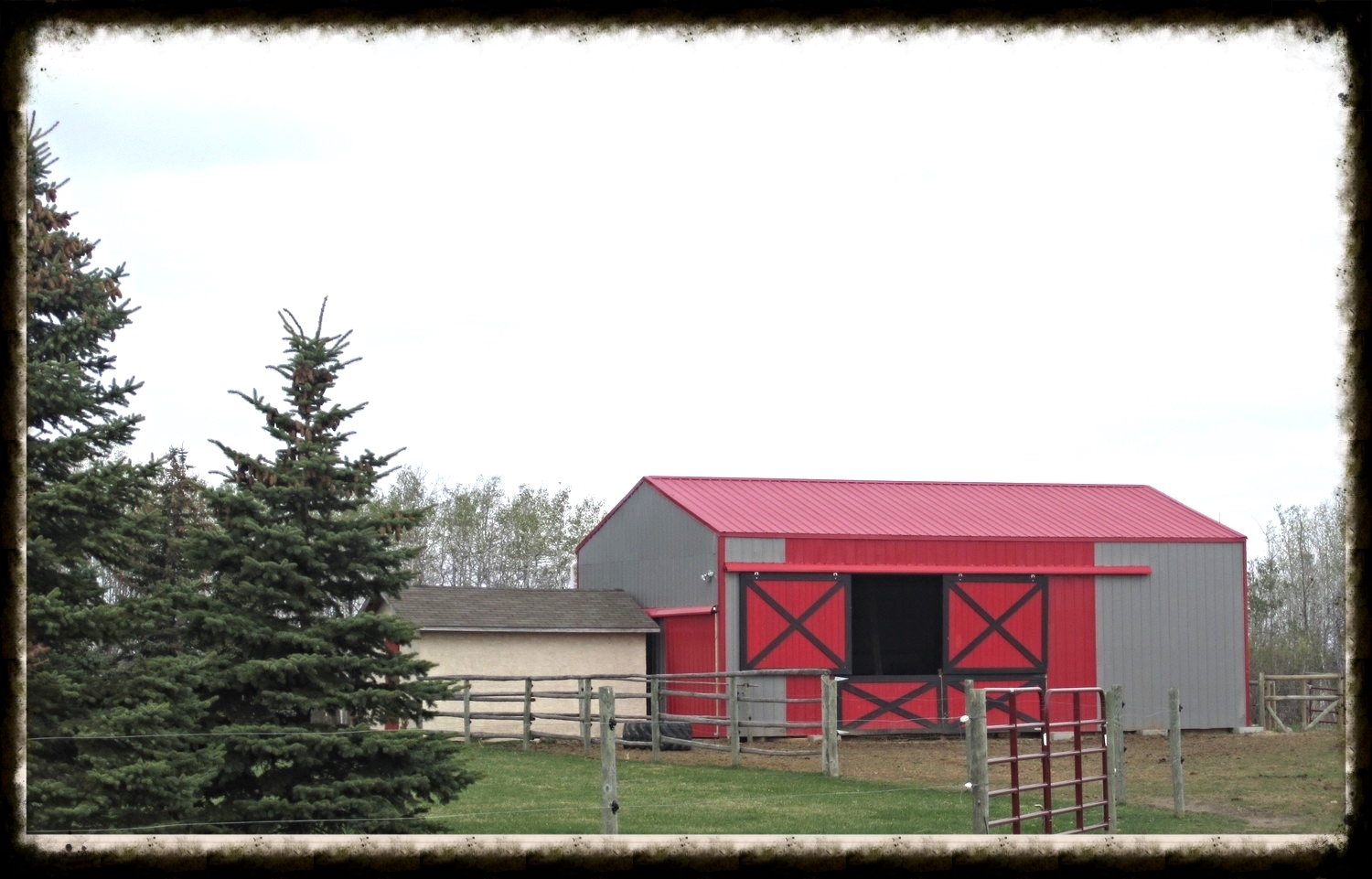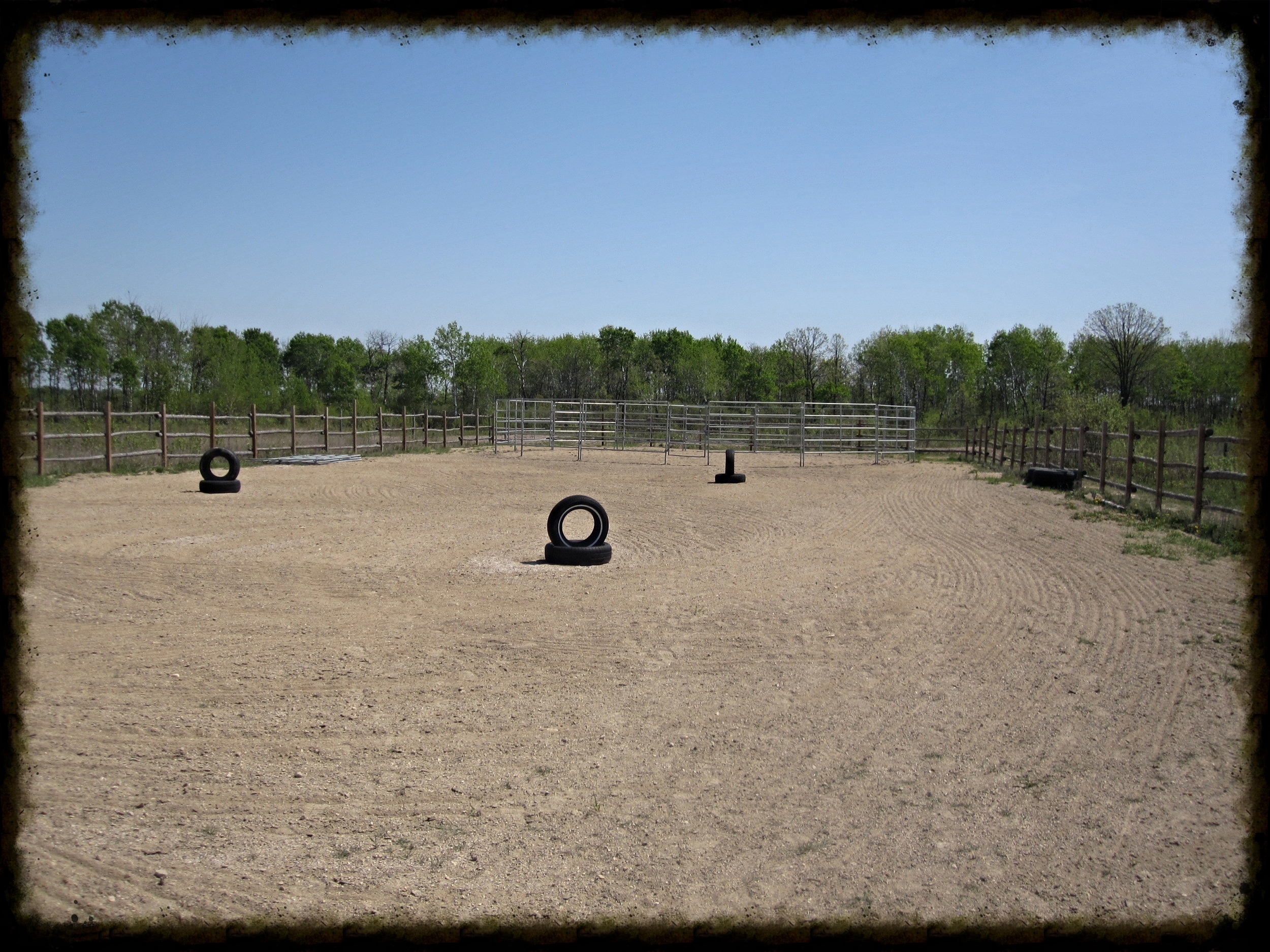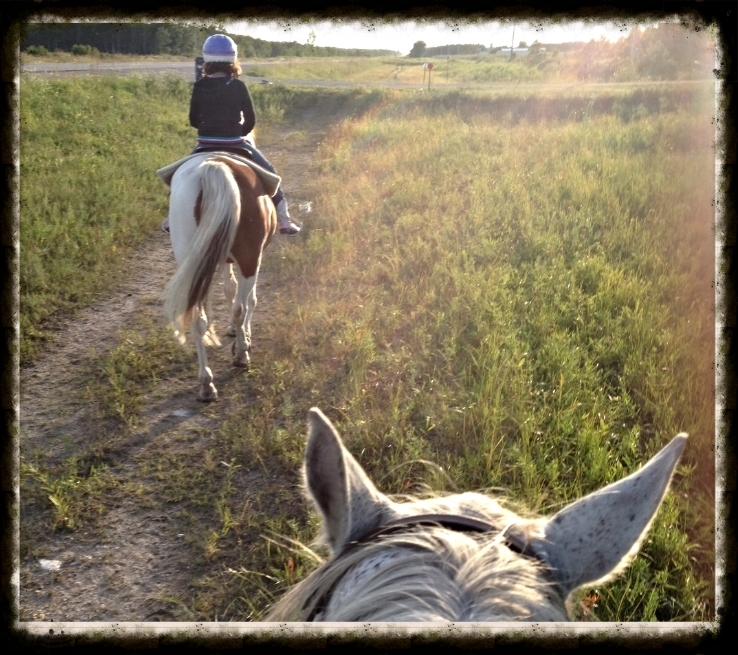 Hooves 'N Hounds is located on 30 acres in southeastern Manitoba, 35 minutes south of Winnipeg. Our boarding and rescue facility has been designed with your horse in mind. While we work to make your experience as comfortable as possible at Hooves 'N Hounds, our focus is geared towards your horse.
We currently run three large pastures that are 7+ acres in size where horses have grazing pasture, access to clean water 24 hours a day, salt and mineral licks, shelter and a regimented feed program which includes a daily ration of grain.
In addition, we have two "transition" (2 acres) pastures which are used when a new horse comes onto the property. New horses are typically kept in transition for a period of one month before they are amalgamated with other horses in the larger pastures. Transition is important to ensure the health of every horse on the property. Introduction to new horses is done slowly through a three step process. The first step involves allowing the new horse(s) to see other horses without direct contact. The second step allows for contact over a fence. The final step occurs when the horses are introduced to each other through direct contact, one at a time.
Indoor/Outdoor Boarding
Hooves 'N Hounds offers both indoor and outdoor board. Our barn is equipped with three stalls which are 10x10 in size. Horse matting has been fitted throughout the barn for your horses comfort. Natural light beams through the encased windows and air circulation is promoted with a barn fan. Additionally, the two sliding doors to the barn are covered with fly drapes allowing easy access for horses but minimal access to flies.
Our hay shed is equipped with two 10x10 stalls with a removable divider creating a 10x20 birthing stall for horses who require more space. While we do provide indoor board, we work to promote as much outdoor turnout as possible in order to satisfy your horses natural desire to be in the open air, grazing freely.
Feed Program
Your horse will be fed nothing but the best! We use square bales which are rated 70:30 (mixed grass : alfalfa) with NO mould. One of our resident horses was diagnosed with heaves (respiratory illness) prior to our ownership because he was allowed to eat through a round bale. In order to mitigate his symptoms and in prevention of others acquiring heaves, our square bales are cracked prior to feeding. Cracking bales limits dust inhalation (no such thing as dust-free bales) which in turn prevents heaves! During the winter, your horse is fed a ration of hay three times a day. During spring, summer and fall, rations are based on availability of pasture grass. Additionally, your horse will be provided with a daily ration of top quality grain!
For You and Your Horse
In addition to exceptional care, Hooves 'N Hounds is proud to offer both you and your horse the following benefits:
120 x 70 outdoor arena

60 foot round pen

Heated tack room

High tensile electric wire (no barbed fences!!)

Aluminum gates

Indoor barn space for grooming

3, 10x10 barn stalls with 2 additional 2, 10x10 stalls in the hay shed

1 10x20 birthing stall
Required Horse Care
In order to ensure your horse receives the best care, Hooves 'N Hounds requires routine maintenance.
Annual Vaccinations (Equine Encephalomyelitis, Equine Herpes Virus/Rhino, Equine Influenza, Tetanus Toxoid, West Nile, Rabies. Strangles may be required dependant upon annual veterinary advice)

Regular Farrier Work (every 6-8 weeks)

Deworming three times a year (April, June, December)
** Please note, all costs associated with routine maintenance and vet care (as required) are the responsibility of the owner.
*** While we do have our favourite vet/farrier, you are more than welcome to bring in one of your choice.
Boarding Fees/Insurance
Hooves 'N Hounds is proud to offer boarding fees of $215.00/month. The boarding fees are used to pay for and maintain our facility in a way that best supports and promotes your horse's health and happiness. In other words, every dollar you spend on boarding, goes right back into your very own horse! Any additional dollars that may be left over are used to support the rescue efforts of horses in need!
Hooves 'N Hounds typically asks for an annual contract to be signed where 12 post-dated cheques are required at the time of signing. However, we acknowledge that an annual contract does not fit every boarder's needs. In cases where an annual contract is not feasible, first and last month's board is required at the time of signing a month to month contract. We do require a minimum of 30 days notice of departure date.
A reduced boarding fee may be offered for multiple horses.
We require that all boarders obtain liability insurance which can be acquired through Manitoba Horse Counsel for a very modest fee.
Hands on Attention
Hooves 'N Hounds provides a safe and loving environment from which your horse can flourish. We all know horses are curious and sometimes mischievous characters which may often back them into precarious situations. In order to mitigate any negative consequences, your horse will be checked at a minimum of twice daily. In addition, any nicks, cuts or obvious injuries will be identified during the daily hands on inspection which is important for your horse's wellness.